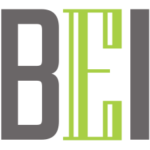 What is BEI?
The Business Expansion Initiative (BEI)
is a conglomerate of businesses who share the same vision of turning black owned businesses into mega corporations by expanding on a national and global scale. We achieve this through effective marketing strategies, reliable supply chain management systems, and streamlining purchasing processes while ensuring the highest quality of products.
The BEI was set up to demonstrate the value, impact and role black owned businesses have in driving the growth of our economy. Statistics show there are over 2 million black owned and operated businesses in the United States. With a buying power of over 1 trillion dollars we can expand our business capabilities and create more opportunities in our community. 
The BEI's mission is to recruit 1 million black owned businesses by
October 2020
. Let's make it happen! 
POC is the Point of contact for your business needs, if you want to take your business to the next level, become a BEI Member by registering at
https://poconnects.com/register-business/
How It Works- Become a Member
When  you become a BEI Member you are entitled to several member benefits and discounts. Our leadership team acts as an extension of your business and markets your brand while saving you thousands on product costs.
We Purchase Together 
Connect with one of our purchasing liaisons who work with our manufacturing and shipping partners to get you the best rates for your products.
BEI members who manufacture their own products have the opportunity to sell their products wholesale to the BEI network. Our Economic Recycling program is designed to evaluate products for quality and reinvest a percentage of the BEI's profits back into the businesses on the network.
Learn more about our Economic Recycling Program or Become a member!
We Market Together 
Our marketing team creates interactive flyers with hyperlinks to market your product online to millions. Your products will be marketed on Facebook, LinkedIn, Instagram, and other social media platforms.  
We ensure your target audience is captured and include your logo and website URL so potential customers can connect with you directly. 
Get Started!
We Grow Together 
The BEI is creating several career opportunities in a variety of fields including but not limited to marketing, manufacturing and logistics. As your business grows and you need more personnel for your increased workload, we help build your workforce. 
We also provide you with partner resources that allow you to hire an intern at no cost for up to 8 weeks or help you get 75% salary reimbursement for new employees.